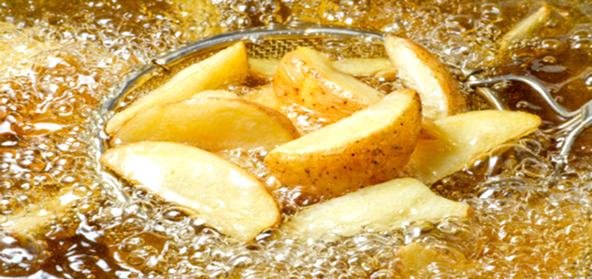 Ingredients:
• 8 nos – Potato with skins
• 200 gms – Cheddar cheese
• 10 gms – Salt
• 60 ml – Oil
• 60 ml – Sour Cream
• 20 ml – Chives
Method:
To make potato skins, cut potatoes length wise without peeling them.
Put potato skin in oven and bake it for 10 minutes at 250 degrees.
Keep it in room temperature and allow it to cool.
Deep fry until it becomes crispy.
Remove from oil and drain on absorbent paper so the excess oil drains out.
Sprinkle salt evenly on each pot.
Fill each pot with cheddar cheese and grill in the oven till the cheese melts.
Arrange in a platter.
Serve with ramekin of sour cream and chives.