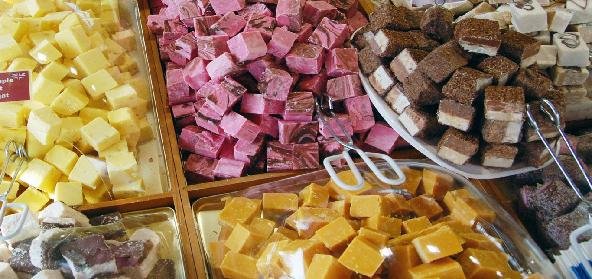 Ingredients:
• 1.5 cups – powdered Sugar
• 1/2 cup – Almonds
• 1/2 cup – Cashew nut
• 1/4 cup – condensed Milk
• A few drops – rose water
• Food colour
Method:
Blanch almonds and remove outer skin.
Powder almonds and cashew nut, and mix with condensed milk.
Add rose water and powdered sugar to it, and cook in a heavy kadai over slow flame.
When it becomes thick, remove from fire and knead with almond mix.
Divide the dough and mix different colours to each portion of the dough.
Take small quantities of the dough and press into moulds of different shapes.
Recipe courtesy of Kavitha Shankaran