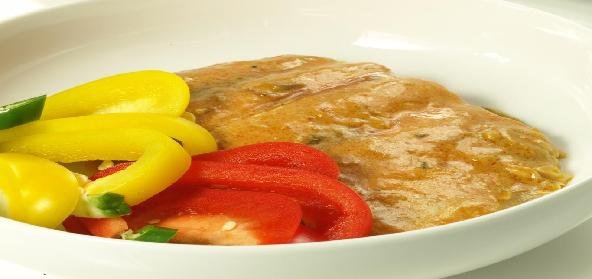 Ingredients:
• Fish pieces – 10 ( 750 g )
• Oil (preferably mustard oil) – 1 cup
• Garlic paste – 2 tbsp
• Haldi powder – 2 tsp
• Red Chilli powder – 2 tsp
• Mustard – 4 tbsp, made into a paste
• Dhania patta – a bunch, finely chopped
• Tomato – 1 medium, chopped or pureed
• Salt – to taste
• Water ( boiling ) – 600 ml
Method:
Cut the fish and wash it thoroughly in water for at least 4 to 5 times.
Add 1 tsp of haldi powder, red chilli powder, garlic paste and salt to the fish.
Marinate for 15 minutes.
In a karaahi, add enough oil for deep frying the fish.
Fry the fish on medium flame.
Meanwhile, make a paste of mustard using water. Also boil water on the other flame.
When the fish is fried ( pinkish yellow ), drain out the oil.
Add around 5 tbsp of the same oil in the karaahi.
When the oil is hot, add mustard paste and rest of the masala to it, along with a little water.
Saute on medium heat for 4 minutes.
Add salt, tomato and dhania patta to it.
Saute for 5 minutes, and then add the boiling water.
When the jhor (gravy) begins to boil, add the fish pieces and boil for 3 minutes.
Put out the flame.
Garnish with some more dhania patta.
Serve with steaming rice.
Recipe courtesy of Mohita Prasad