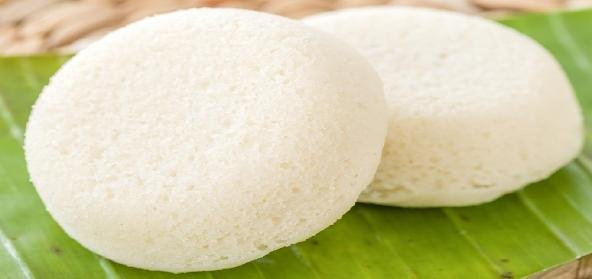 Ingredients:
• White Urad Dal – 2 cups
• Ground Rice or Rice flour – 4 cups
• Yeast – 1/2 tsp
• Cooked Rice – 2 tbsp.
Method:
Soak the urad dal in plenty of water for about an hour
Grind it with yeast and cooked rice till nice and frothy.
Pour this into a basin and blend in the ground rice.
Cover with cling film and leave to ferment overnight.
Pour the batter into idli moulds and steam for 15-20 minutes.
Serve with chutney.
Recipe courtesy of Sify Bawarchi