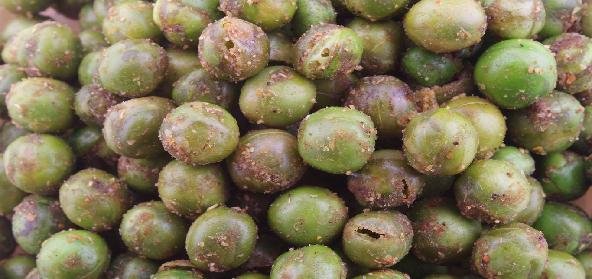 Ingredients:
• Papdi puri – 10-12 (available at most Indian grocery stores.)
• Four cups – Green peas, boiled.
• 2 – Medium potato, boiled, peeled and chopped.
• 2 – medium onion, finely chopped.
• 1 – Green chilli, finely chopped
• 2 – Medium tomato,finely chopped.
• A few sprigs of coriander leaves/cilantro- finely chopped.
• 1/2 tsp – Red Chilli powder
• 1/2 tsp chaat masala.
• Salt to taste.
• Half a juice of a lemon.
• Sev for garnishing.
Method:
In a mixing bowl, put in the boiled peas. Ensure that all the water is drained out.
Add finely chopped onions, tomato, potatoes and green chilli.
Sprinkle all the dry spices evenly which is the red chilli powder, chaat masala and salt to taste.
Squeeze in the lime juice and give all the ingredients a good mix.
Take a serving plate. Lay the papdi puris and crush them flat with your palm.
Evenly spread the boiled peas mixture on the papdis in a layer.
Garnish with sev and coriander/cilantro leaves.
Tasty green peas snack is ready.
Recipe courtesy of vidya