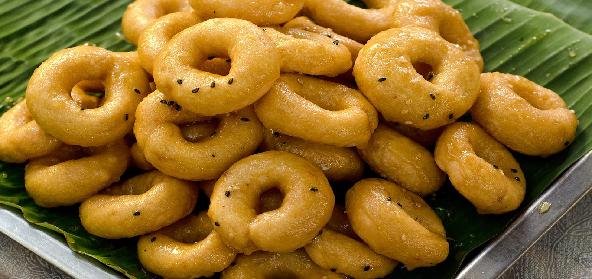 Ingredients:
• All-purpose flour – 1 cup
• Rice flour – 1 cup
• Butter – A little
• Salt and Chilli Powder – According to taste
• Oil for frying
Method:
Mix all the above ingredients with a little water and make it into a soft dough consistency but not too soft.
With this dough, make small round like shapes.
You can make 10-15 at a time.
Meanwhile, heat oil in a pan and deep fry them until they are brown.
You can have this with hot coffee.
Recipe courtesy of Sify Bawarchi