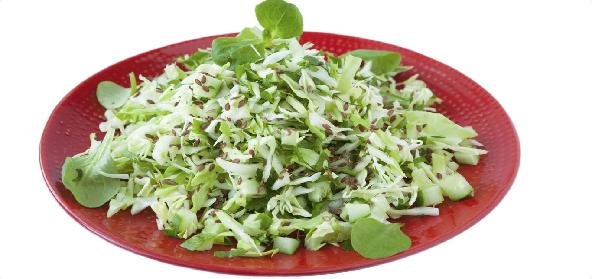 Ingredients:
• 1 bunch – Fenugreek greens
• 12 – white radish greens (tender)
• 1 small bunch – fresh Coriander leaves
• 1 sprig – Spring onion greens (optional)
• 1/4 – cabbage, shredded coarsely
Method:
Clean fenugreek, including thin tender stems.
Chop radish greens coarsely.
Chop coriander leaves, including tender stems.
Chop spring onion greens coarsely.
Wash, clean, dab out all excess moisture from greens.
Spread out on clean kitchen cloth.
Mix all ingredients, serve with fresh curd, salt and pepper.
Recipe courtesy of Saroj Kering