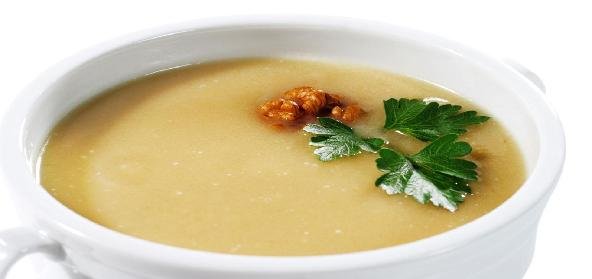 Ingredients:
• 225 gms – shelled Walnuts
• 2 large Cloves – Garlic
• 2 tbsp – chopped Parsley
• 800 ml – Chicken stock
• 4 tbsp – double Cream
• salt to taste
• pepper to taste
• Parsley to garnish
Method:
Put the nuts in a blender with the garlic cloves (peeled) and a little of the stock.
Blend for a few moments, then add the parsley and blend again.
Put with the rest of the stock in a pan and heat up.
Season and stir in the cream.
Simmer for a second or two to blend and develop the flavour.
Serve with a little chopped parsley, floating on top.