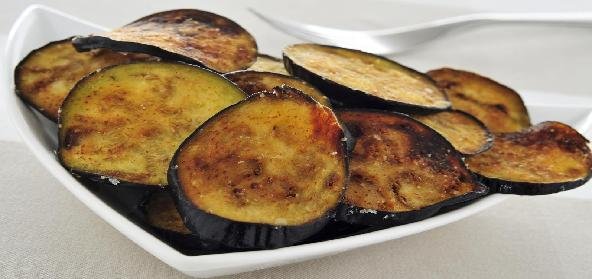 Ingredients:
• 4 – medium-sized Brinjals
• 2 tsp – ginger-garlic paste
• 2 tsp – Red Chilli powder or to taste
• A pinch of Turmeric powder
• Salt to taste
• 1/2 tsp – oil for frying
Method:
Wash and slice the brinjal into a round shape.
Add red chilli powder, turmeric powder, and salt to the ginger-garlic paste.
Smear a little paste on both sides of the slices.
Take care that it is a very thin layer of paste and that both sides are well-coated.
Heat oil in a pan or a non-stick tawa and arrange the slices around the tawa.
Shallow fry and cook till both sides are done, turning them over frequently.
Remove from pan and drain any excess oil on a tissue paper.
Recipe courtesy of vidya