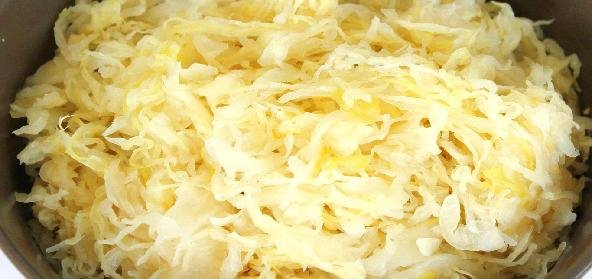 Ingredients:
• Cabbage-1/2
• Sambar powder-1tsp
• Cumin seed-1/2 tsp
• Urad dhal-1/2tsp
• Green gram dhal-2tbsp
• Coconut (scrapped)-1tbsp
• Turmeric powder (Optional)-1tsp
• Onion (optional)-1/2
• Rice flour-1tbsp
• Curry leaves-few
• Oil-1tsp
• Salt-as per taste
Method:
Chop cabbage. Add to a pressure cooker with green gram dhal, sambar powder, salt, turmeric powder (optional) and 1/2 – 3/4 glass of water and pressure cook for 1 whistle.
When the steam is completely released, add coconut and rice flour (mixed with water).
Season with cumin seed and urad dhal in oil and mix with the cooked cabbage.
Allow it to boil for few more minutes.
Garnish with curry leaves
Serve hot with rice.
Recipe courtesy of Sify Bawarchi