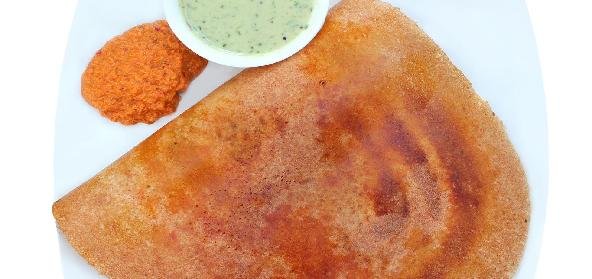 Ingredients:
• Nachini – 3 cups
• Urad Dal – 1 cup
• Salt to taste
• Onion – 1 (optional)
Method:
Soak the nachini for 2 to 3 hours. Drain the water. Dry it thoroughly.
Dry grind the nachini into fine flour. Keep it aside.
Soak the urad dal in water for some time.
Grind the urad dal to a fine paste. Mix with 3 cups nachini flour and salt.
Keep it aside for fermenting for 4 to 6 hours.
Cut onion into small pieces.
Heat some oil in a kadai. Add the onion, fry until it is transparent. Mix it into the dosa batter.
Make dosas as usual and serve with sambhar, chutney.
Recipe courtesy of Kothai