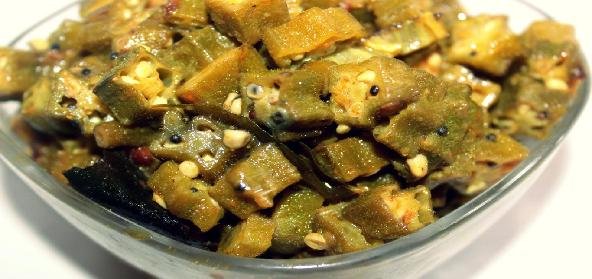 Ingredients:
•
Method:
Wash and wipe bhindi and slice
Sprinkle cornflour and toss nicely so that every piece of bhindi is covered by it
Heat oil in a pan and fry the bhindi; do not over-fry.
Heat 2 tbsp of oil in a pan. Add fenugreek seeds.
When it browns, add onion and fry.
After 5 mins, add the capsicum and the tomato and fry.
Cover and cook till the capsicum softens.
Add green chilli, coriander powder, red chilli powder and turmeric powder; fry for a minute.
Add bhindi and salt, and cover till it is done.
Now, add garam masala and amchoor.
Serve with chapatti or paratha.
Recipe courtesy of Santosh Bangar