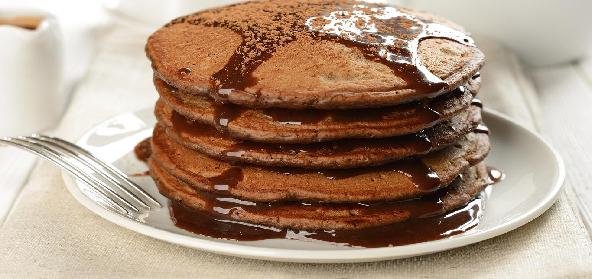 Ingredients:
• 1.25 cups Maida
• 2 eggs beaten
• 1.5 tsp ground Cinnamon
• 100 g chocolate
• 1 cup Milk
• 1 tbsp melted Butter
• Salt
• Castor Sugar to taste
Method:
Sift together flour, salt and cinnamon.
Melt chocolate over hot water and stir in the milk. Blend together the sugar and sifted ingredients in a bowl.
Put in the rest of the ingredients and stir just enough to make a smooth batter. Do not beat.
Heat a girdle and grease it lightly.
Drop a tbsp of batter in griddle, swirl and cook on low heat on both sides.
Recipe courtesy of hootokshi