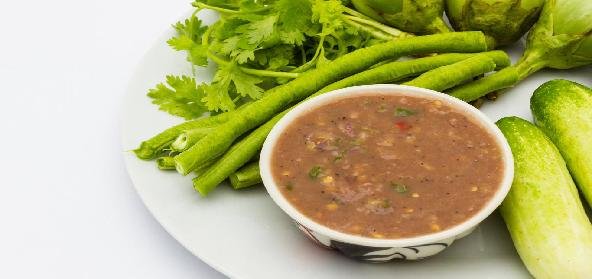 Ingredients:
• 1 – large Cucumber
• 2 – Red Chillies
• 4 – Green chillies
• A little coriander
• For seasoning:
• 1 tsp – Channa dal
• 1/2 tsp – Urad Dal
• 3/4 tsp – custard
• 1/4 tsp -methi seeds
• Oil for seasoning
• Salt to taste
• A lemon-sized piece of Tamarind
• A pinch – Hing
Method:
Peel and cut cucumber into small cubes.
In a kadai, put seasoning with all the other ingredients, and at the end, add red chillies, green chillies, and tamarind. Add hing and let it cool.
In a blender, grind the seasoning to a coarse paste and add diced cucumber pieces. Grind it for 5 seconds or so (do not grind it too much. It tastes good when it is not too soft). Add salt to taste.
Garnish it with coriander.
Have it with rice and ghee/oil.
Recipe courtesy of Subbalkashmi