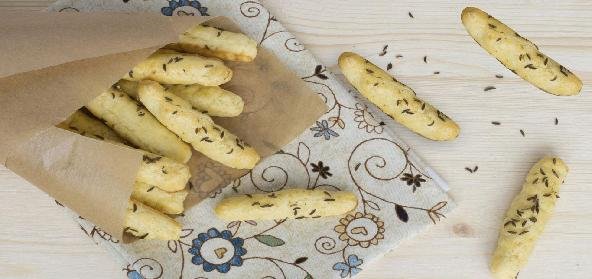 Ingredients:
• 1 cup – Brown Rice flour/ Rice flour
• 1 cup – All-purpose flour
• 2 tsp – Herbs (chopped coriander leaves, Curry leaves and Parsley leaves)
• 1/2 tsp – Pepper powder
• 1 tsp – Cumin seeds
• 1 tbsp – Butter (melted)
• 1 tsp – Olive oil
• Salt
Method:
Grind the chopped coriander leaves, curry leaves and parsley leaves into a coarse paste.
Mix rice flour, all-purpose flour, ground herbs, pepper powder, cumin seeds, melted butter, olive oil, salt in a bowl.
Gradually add enough water to make a soft and smooth dough and keep aside for half an hour.
Preheat the oven to 350F.
Dust the dough with enough flour and roll out round discs.
Cut the dough into strips, twist and place them over the lined baking tray.
Bake for 15-20 minutes, until the crust turns golden brown.
Serve with cream cheese or chutney.
Recipe Courtesy: Priya Easy N Tasty Recipes.