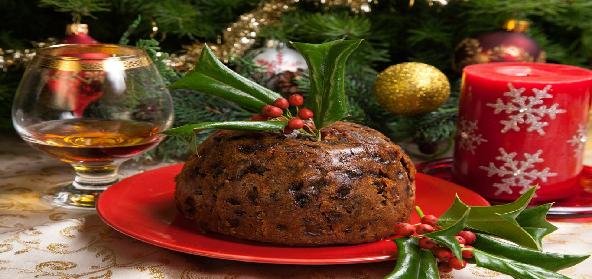 Ingredients:
• 100g – All purpose flour
• 1/2 tsp – Baking powder
• 1/2 tsp – Spice powder
• Rum – to soak mixed fruit
• 200g – Mixed candied peel, raisins, and glaced cherries, soaked in alcohol.
• 100g – Butter or margarine
• Milk- for folding into flour
• 1 tsp – Caramel syrup
• 80g – Sugar, castor
• 1 tsp – Caramel colour
• 1 tsp – Glycerine
• 2- eggs
• 1 tsp – Black Currants essence
Method:
Sieve the flour with the baking powder and mix in the spice powder.
Soak the mixed fruit in alcohol for 4 days and drain out the excess alcohol from the fruit; mix it into the flour.
Cream the butter and gradually add the sugar.
Now add the caramel syrup, glycerine, and the caramel colour, and blend well.
Add the eggs and essence and blend well.
Now fold in the flour, adding water or milk if necessary to get a dropping consistency.
Then pour the batter into a greased, lined, and dusted six-inch tin and bake at 160 degrees centigrade for one hour ten minutes.
Recipe Courtesy: Mangalorean Recipes.
Recipe courtesy of Walter