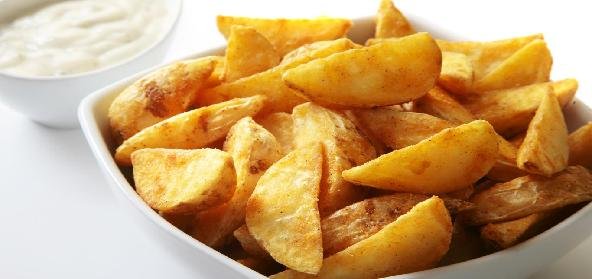 Ingredients:
• 1 medium sized bowl of coriander chutney.
• 2 tbsp – oil for sauteing the chutney.
• 8 medium sized potatoes.
• 8 slices bread.
• 2 heaped tbsp – Arrowroot powder.
• oil for deep frying.
• salt to taste.
Method:
Saute the green chutney in oil for 5-7 mins till dry.
Let it cool completely.
Boil and mash the potatoes while still hot.
Soak the bread in a little water for 2-3 mins and squeeze out the water completely.
Add the bread, arrowroot powder and salt to the mashed potatoes.
Take a small portion of this potato mixture, flatten well and put a tbsp of chutney in the centre.
Flatten another small portion of potato mixture and put on top of the chutney.
Press the sides to seal them. Deep fry in hot oil.
Serve hot with tomato ketchup.
Recipe courtesy of Anitha Raheja