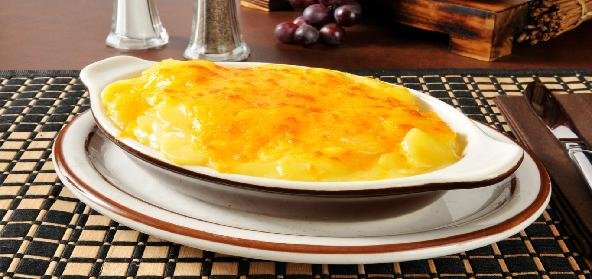 Ingredients:
• 3 cups cooked Corn kernels
• 2 tsp – maida/corn flour
• 1 onion, sliced
• 2 green chillies, slit
• 2 tsp – Butter
• 1.5 tsp – Sugar
• 1.5 cups – Milk
• Some cheese
• Salt and pepper to taste
Method:
Heat butter and add green chillies and onion.
Fry till onion turns soft and then add maida. Fry till maida turns golden brown.
Add milk, cooked corn kernels, salt, sugar and black pepper powder.
Boil this till the mixture becomes slightly thick and creamy.
Put this in a baking dish and cover the top with grated cheese.
Bake in a pre-heated oven at 400 degree F for 40 mins till the top turns golden brown.
Recipe courtesy of Maithili