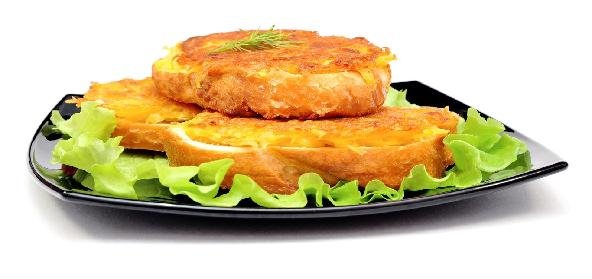 Ingredients:
• 12 slices bread
• 100g – Butter
• 8 Potatoes (boiled and mashed)
• 6 cubes cheese (grated)
• 2 tbsp – Coriander leaves (finely chopped)
• 3 Green chillies (finely chopped)
• 1.5 tsp – Red Chilli powder (or as per taste)
• 1 tsp – Sugar
• salt to taste
Method:
Mix together mashed potatoes, cheese, coriander leaves, green chillies, red chilli powder, sugar, and salt.
In the centre, butter the bread slices.
Preheat an equity toaster.
Place one buttered slice in the toaster with the buttered side down.
Place two heaped tablespoon of the potato-cheese mixture on it.
Place another buttered bread slice on it, with the buttered side facing the top of the equity.
Toast till it is golden brown and a little crisp.
Serve hot with green chutney and tomato ketchup.
Recipe courtesy of Anitha Raheja