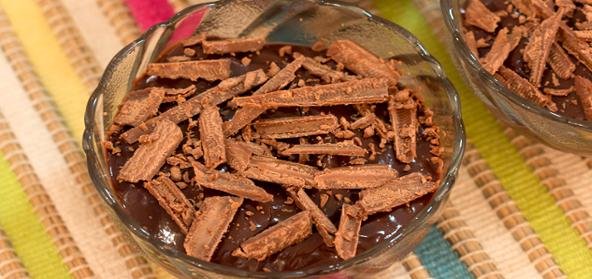 Ingredients:
• 1/2 cup – Sugar
• 2 tbsp – Corn flour
• 1/4 cup – cocoa
• a pinch of salt
• 2 cup – Milk
• 2 lightly beaten Egg yolks
• 1 tsp – vanilla essence
• 1 packet nice biscuits
• 1 cup – light black coffee
Method:
Mix together sugar, corn flour, cocoa, salt and milk.
Cook and stir till the mixture begins to boil. Lower the flame and cook for 1 minute.
Slowly pour half the mixture over the yolks, stirring the yolks all the time. Pour the yolk mixture into the remaining milk mixture and cook on low flame till thick custard is formed. Add the essence.
Dip half the biscuits one by one, briefly in coffee and place a layer in the base of a square or rectangular glass dish. Spread 1/2 the chocolate mixture over it. Repeat the layers with remaining biscuits and chocolate mixture.
Cool and chill in refrigerator at least for 2-3 hours. Serve chilled with sweetened whipped cream, if desired.