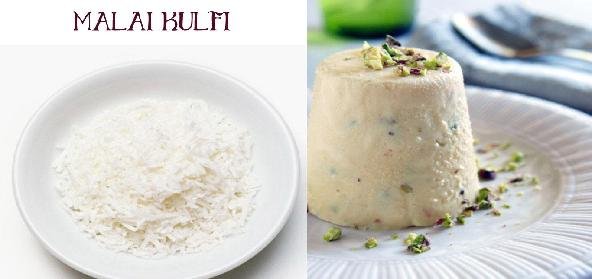 Ingredients:
• 1 liter – Milk
• 6 to 7 tbsp – Sugar
• 15 almonds, blanched and chopped
• a few drops rose/ almond/ Kesar essence
Method:
Bring the milk to a boil on the fire, and then pour into a largish microwave-safe dish.
Microwave at 100% power for 2 minutes then reduce power to 80% and continue to cook for 17 minutes, stirring occasionally.
Add the sugar, mix well. Microwave this at 80% for 2 minutes more. Stand 3-4 minutes.
Pour into kulfi moulds and freeze. Thaw for a few minutes at room temperature before serving.
Slice evenly and sprinkle the essence and serve.
Recipe courtesy of Anita Raheja